"Improvement would be easy if it weren't for all of the people involved."
— David M. Williams, PhD
In the books we read or in the workshops where we learn, improvement can feel very matter of fact. Use tools like cause and effect diagrams or Pareto charts to identify the issues, develop change ideas, test those ideas, and measure the results. Boom! At face value, improvement appears logical and technical. If this is true, why is it so hard? Why do many change ideas never convert into results? Could it be the people?
The Right People
There are many ways to think about the "ideal" people. Do they have experience? Do they have the key skills required? Are they a good fit for your culture? The right answer may be "yes" for all.
In practice, what matters is finding people who share your values, are a good fit for a respectful culture, and are willing to be problem solvers and deep learners. Subject matter and technical skills can be taught and mentored. Even an experienced person is going to require a translation process to help them adapt to your theories and practices. So, start with great people and devote the time and attention to unleash their potential.
Beginning Day One
When a new person joins your staff, they enter your organization in a great state of readiness. They are excited about this new opportunity. They hope this fresh experience will bring professional challenge and joy. Their every intention is to do their best work. What could a leader want more? 
Once they cross the threshold of your workplace, however, what happens next is largely dependent on you as a leader and the culture and norms of the organization. To activate and engage new people to reach their fullest potential requires thoughtful planning and deliberate action. How the person is onboarded and integrated sets the foundation for their development and contribution.
What Motivates?
When a person does a good job, do you assume it's a result of their salary, a far off bonus, or to avoid punishment if they do it wrong? Probably not. It's more likely they had pride in doing solid work.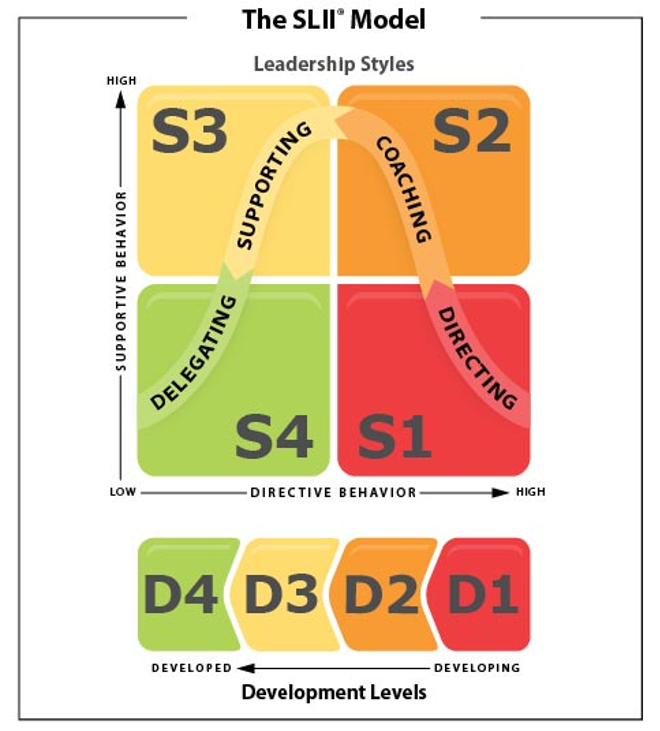 Source: SLII® (Situational Leadership® II)
The Ken Blanchard Companies from Leadership and the One Minute Manager 
The Human Side
The opening quote is a true learning for many leaders. If you approach quality like Frederick Taylor's scientific management, work is only about creating the perfect process, measuring compliance, and using carrots and sticks to keep people performing to standard. We know now that there is a major flaw in that thinking, however. Human systems are made up of people–people from all kinds of backgrounds and experiences, and who bring unique gifts. When each person begins their journey in your organization, it's on the leaders to create the conditions for their success, onboard them to contribute their best, and maintain and model practices that support curiosity, problem-solving, relentless focus on results for those you serve, and the space to have pride in a job well done.
—
If this was helpful, share and include me @DaveWilliamsATX. Sign up here to receive a monthly email from me that includes all my blog posts and other Improvement Science resources I think you'd appreciate.