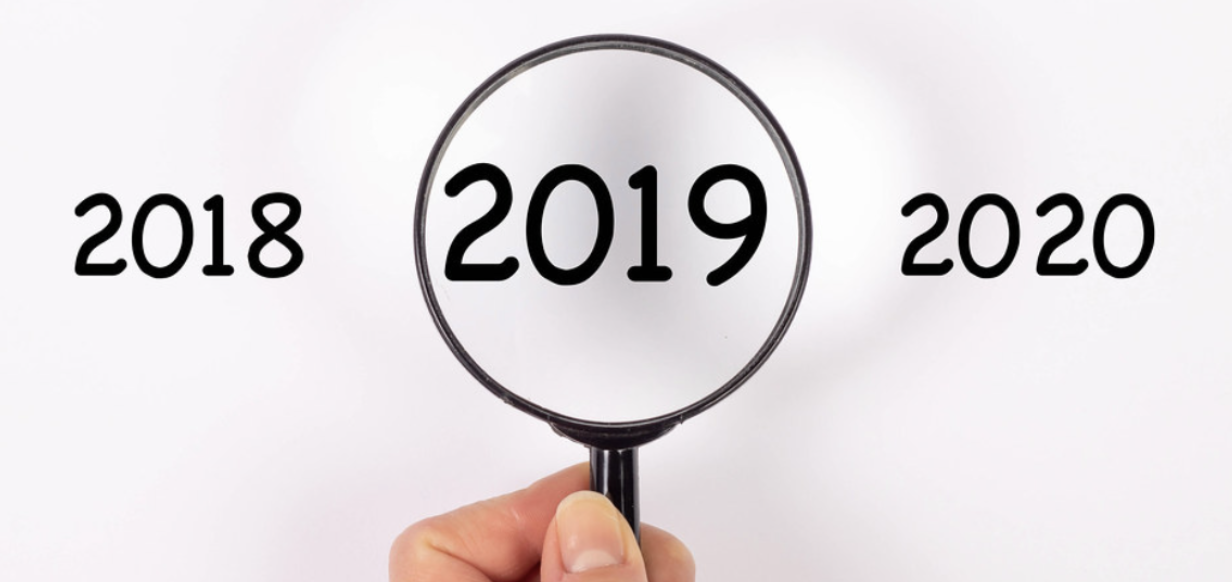 Photo: Marco Verch
Happy New Year! The transition from one year to the next always feels like a great time to reset. The end of the year can be hectic as you wrap up work — preparing for the holidays and travel just add to the stress. For our house, that rush is followed by a period of a week or more where offices are still closed and kids are still out off school, allowing for some downtime — an ideal time to reflect.
Over the years, I've come across several recommendations for doing individual annual reviews. Here's one from Chris Guillebeau who famously set out to visit every country in the world before he was thirty and another from fellow Austin transplant Tim Ferriss, known for his 4-Hour Series. In both examples, the authors recommend approaches for looking back on 2019 to consciously understand how you spent your time, what went well and what didn't, and then think ahead to how you hope to deliberately build on success in the New Year.
While both examples come from individual entrepreneurs, the same approach can be applied to teams, departments, and organizations. Here are a few additional reflections to consider as you reflect on 2019 and think ahead to 2020:
Big Rocks – Spend any time with me and you'll hear me reference Stephen Covey's "Big Rocks." In this classic exercise, Covey shows when you pick the core, important activities, and prioritize them first, your ability to get everything accomplished is enhanced. If you don't, the day-to-day activities (email, meetings, stuff) will get in the way. What are your big rocks? What are the value-added activities, processes, and practices that make up your mainstay and benefit those you serve? Do you have a theory for what "good" looks like for each? Is there standard work to make delivering efficient and reliable? How are they working right now? Your answers to these questions can be helpful in setting a plan to prioritize your big rocks for success.
Predictables – It never ceases to amaze me how often we allow predictable events to become fires we need to react to. Predictable events are things you know will happen in the calendar. They can be key meetings, reporting, holidays, etc. We all have predictable aspects to our work that we can proactively identify and plan for. My friend Dr. Dave Munch asks leaders to think about what activities they have to do annually, every quarter, every month, every week, and every day. How can you develop standard work to complete the tasks? How can you block the time on your calendar and set it up in your task list to make it a planned action? Similar to your big rocks, being proactive to plan for the predictable things will make life a lot easier.
Stop –  My friend and mentor Maureen Bisognano is often credited with promoting a concept she calls "exnovation." People continually create and add things to their work or life, but we often forget to ask what we can stop doing or remove. Scanning for things that are not value add any more and discontinuing them can free space for doing the core work and for new ideas.
In-Progress Evaluation – Many projects don't start and stop based on the calendar year. The New Year can be an excellent opportunity to check in on the status of work in play. How is it progressing? Is there an opportunity to improve the work and change to enhance success (will, ideas, execution)? In some cases, is it time to stop or decommission projects that are at a standstill? Projects draw valuable attention and you want to only be working on the right work and in the right way.
New Stuff – In addition to improving the core business, it's also helpful to think about where opportunities exist to develop new ideas to meet the needs of those you serve. Do you already have ideas for better meeting your customers' needs? How can you develop and test a prototype with a customer? If you don't know what they need, do you have a process to better learn and understand their needs? I tend to be conservative here and only commit attention to ideas for which I have a strong degree of belief will be good for those I serve. I also tackle one idea at a time so I can be focused and efficient.
The next two have to do with the way you work. Rarely do we take a pause and think about how our approach to working is influencing our performance.
Meetings –  A review of your calendar should provoke a reflection on the amount of time you have spent in meetings. Meetings are an expensive use of time, and it's common to convene meetings when other options for sharing information or making decisions are available. I strongly encourage reflecting on how to reduce the number of meetings and developing clear guidance on when to meet, why to meet, and how to do prework to make the meetings productive.
Electronics – Smartphones, computers, software, and the Internet have transformed the way we work. In many ways, this is fantastic and allows us to work with anybody from anywhere. If your professional life is like mine, these innovations have been rolling out over the years and many were developed independently of each other. We also frequently work with partners across organizational boundaries using different platforms. On any given day I can be working with folks who use Dropbox, Microsoft Office 365, Google Docs, Slack, WhatsApp, etc. It's getting a little crazy. 
Take the time to figure out what your electronic approach for working will be and be sure to understand and take into consideration how your customers and partners interact with you. I recommend this be driven by those doing the core work and closest to those you serve versus an IT-driven decision. Once you've developed a strategy, be consistent so it's easy to establish standard work and to work across teams and across organizational boundaries.
These are just a few of the reflections you can do as an organization, team, and individual to help you improve your aim of producing quality for those you serve and enjoying doing the work. It may not be all-inclusive. I do predict taking some time to reflect and develop changes for the coming year will put you in a better position to make 2020 a success.
—
If this was helpful, share and include me @DaveWilliamsATX. Sign up here to receive a monthly email from me that includes all my blog posts and other Improvement Science resources I think you'd appreciate.